Write Another
"No Homework!"
Note to the Teacher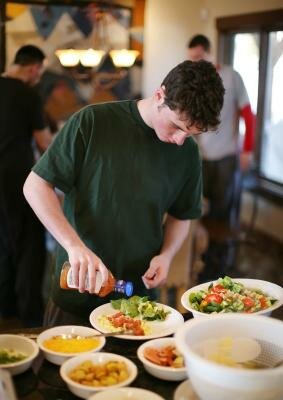 In my article How to Write A "No Homework" Note to the Teacher, I suggested that sometimes parents must stop their children from doing homework- whether or not they are finished. I understand that for many parents, the whole idea of unfinished homework can be scary, so in that post I included a sample note for the teacher.

I would like to share another kind of parent-teacher correspondence: the "There Will Be No Homework At All!" note. Use this note for those times- holidays, vacations, funerals, weddings- when you absolutely do not want your child to be worried about doing homework.

Kids need a break! They need to spend time with family! They need to enjoy their vacations! I don't know why we are all so willing to accept our children dragging books and backpacks on trains and planes, in boats and cars, but it is ridiculous. Once again, I am strongly suggesting that parents put down their collective feet and decide what's best.

In my parent presentation Take Back the Night! Slaying the Homework Dragon, I talk about holiday dinners with my extended family. There would be family, friends, good food, laughter- and my middle-school daughter was missing most of it. She would be ensconsed in a bedroom doing homework (on vacations and holidays!) instead of having fun with her cousins or talking to her 95 year-old great-grandmother. I finally made a decision that family events took priority over whatever busy work homework a 6th grader was assigned over spring break. I told my daughter that she no longer had to do any homework while on vacation, but if she did do it, it had to be en route to wherever we were going. So, she can do homework in the car, but it's not coming into the house. She needs to overeat and pass out with the rest of her family.

Here's a note:

Dear Teacher:

I wanted to let you know that during the upcoming break, our family will be going on vacation to the Grand Canyon (attending a family reunion, building homes for the poor, whatever). We have decided that we want (child's name) to actually experience this amazing, natural wonder of the world. The purpose of this vacation is for us all to relax, have fun and spend time together. None of the family will be allowed to bring work or homework on this trip- including (child's name).

I hope you respect our decision and will not penalize (child) for it. Please call or contact me if you have any questions or concerns. (Include email and/or phone number)

Thank you.
---
Now, that wasn't hard was it? Maybe if enough parents start writing these kinds of notes, teachers will stop assigning this foolishness completely.

One can only dream.



---