Projects -
Don't Ya Just Love Them?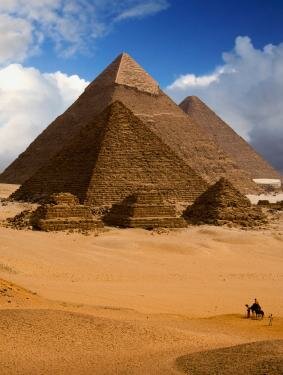 Aren't your child's big homework projects so much fun? Don't you love watching your child independently study, research, write and create magnificent art?

Please!

In my e-book, 10 Ways to Make Certain That Your Kids Hate School, Become Lazy & Dependent Learners, Drive Their Teachers Crazy, & End Up Living in Your Basement Until They Are 40, I talk about my daughter's recent social studies project.

That thing really could have done me in. Talk about Drama for Yo' Mama: we had tears, slammed doors, rushing to the store. However, I took my own advice about being hands-off as often as possible, and both my daughter and I managed to stay alive.

I have found that even families that have tamed the homework dragon in their regular, daily lives often become "discombobulated" when faced with a big project or research paper.

Unfortunately, most of these assignments appear at the end of the school year- just when you need a break from all the madness, there's more of it!

Here are a few tips to help you, your child and the entire family:
Trust your own eyes. Get your hands on any handout and read it. Do not rely on second-hand information or, worse, your child's memory about due dates, pertinent information, directions, grading, etc. Make a copy (or two). Before you give the handout back to your child- make a copy for yourself. Hide this copy and wait patiently. When your darling son comes to you and says, "I lost the paper. I guess I can't do my project," you can (ta-dah!) pull out your copy and say, "I have saved the day!" (Don't be shocked if your son doesn't give you a kiss.)

I recommend making extra copies to take to the store every other day to buy materials. Speaking of which...

Think ahead. Buy/ gather materials and put them in the Magic Homework Box as soon as you find out about any big assignment. There is nothing worse than going to the store and finding out that there are no more California Mission kits available because every 4th grader in the state got to the store before you.
Break it down. You can eat an elephant- one bite at a time. Try to look at the final assignment as a bunch of mini-projects. For example, this week go to the library and find books on volcanoes; next week, read the books and take notes; the week after, write the first draft.

Save the fun part (usually, art) until last or they'll never start the research and writing.

Calendar it. Put everything (due dates, the above-mentioned steps) on the family calendar so that everybody (you, other parent, babysitter, Grandma) knows what your organized and motivated student should be doing and when they should be doing it.
Remind yourself whose project it is. IT IS NOT YOURS! You are there to guide, support, counsel and wipe tears. You are not in middle school. You are not being graded as a parent. Let your child do the work (or not) and learn a lesson (or five).
The Biggest Project of Them All...
Yes, I'm talking about those dreaded science fair projects! Relax! It doesn't have to be a nightmare- if you start early and stay organized.
---
---