Back to School:
Back to Homework

Back to school is an exciting time, full of hopes and positive expectations. Last school year- whether good or bad- is over, and it's time to move on to a new grade, a new teacher and a new room. A nice, clean slate.

Back-to-school also means back-to-homework.

Waaaaaaaahhhhhhh!

The collective wailing is because none of us- students, parents or teachers- want to give up free evenings and weekends and go back to doing and dealing with homework, but that's exactly what is going to happen.

The good news is that there are steps parents can take to make this school year's homework situation better, easier and more manageable.
The First Step? Get Proactive!
Parents, this year you are going to be proactive! Do things now- during vacation or early in the school year- to make certain that you have a handle on your family's homework issues before they get out of control and/or bad homework habits become ingrained.

Believe it or not, you can decide what role homework plays in your family's life! How much time will your children devote to homework each night? Will they do homework on weekends? Vacations? Holidays? What types of homework will your children do? Are there some types of homework that you won't make your children do?

To help answer these questions, please take a look at The Homework Manifesto.

You want to do this now before the homework battles begin. Bring up the topic of homework when everyone is calm and there is no homework in sight!

Here are a few conversation starters:

"How much homework do you think you're going to get this year?"

"Have you heard what kind of homework your new teacher gives?"

"Do all the 5th graders get the same amount of homework?"

Continue the conversation by asking your child what worked for them last year in terms or homework- and what didn't. Ask if they have any ideas or suggestions about how to make homework any easier for themselves and the rest of the family.

Listen to what they say! Write down their ideas and use them when making Homework Sandwiches. This would be a great time to take the Homework Personality Quiz and discuss it with your child.

Your children may not love doing homework, but they may learn to not hate it if they have a comfortable place to do it!

Use what you learned from the Homework Personality Quiz and then create a homework friendly home for your whole family.

While you're making your home perfect for studying and doing homework, why not make sure that your children have the homework supplies and materials they need?

Also, put together a Magic Homework Box. It is the best way to make absolutely sure that your children have everything they need to do their homework and you don't ever have to hear those "I-can't-do-my-homework-because-I-don't-have-a-pencil" excuses!
Go to Back to School Night.

This is probably the most important event of the school year! Do whatever you must do to get there and find out what to expect for the next 10 months!
Oh, and be sure to ask the teacher these back to school homework questions.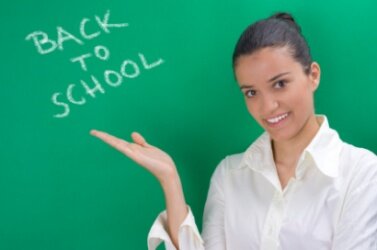 Print the page of questions, make copies and WRITE DOWN the answers! You will be doing everybody a huge favor: your child, your family, the other students, the other families, even the teacher!

Start thinking about homework now, and your family can have a great school year!

Make back to school a breeze for everyone!

Back to School may mean Back to Homework,
but it doesn't have to mean back to tears, fighting and crying!