Ready to Organize Homework & Study Each Subject- the Right Way?
Let Me Show You How!
Does Any of This Look or Sound Familiar?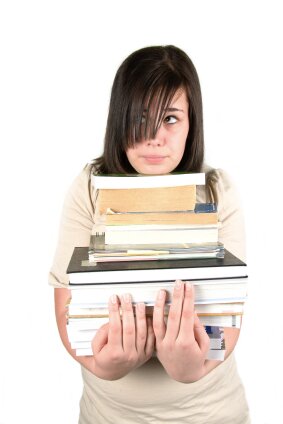 Disorganized and chaotic homework situation?
Unhappy, overwhelmed students and parents?
Disappointing report cards?
Fighting, crying, yelling about homework?
Ruined evenings, weekends-all due to homework?
Calls and notes from the teacher about missing homework?
Empty homework planners?
Backpacks stuffed with junk and crumpled papers?
Never being ready for tests, quizzes and exams?
Last-minute scrambling (on the phone or online) trying to figure out what homework is due?
Wouldn't it be amazing if students were taught how to be organized and how to study?
Unfortunately, the reality is that:
Nobody shows students how to be organized.
Nobody teaches students how to study.
Students have more homework- and it's more difficult- than a few years ago.
Students need to learn how to study at younger age.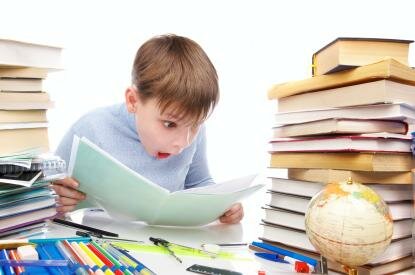 Homework organization and studying are skills that must be taught- and taught early!
What Students & Parents Learn in This
E Course:
Table of Contents
How to Use This E Book
Welcome!
How I Set Up This E Book
Become A Robot: Homework Calendars
Become A Vacuum Cleaner: Clean Out Your Backpack
Back to the Future: The Later 'Gator Box
The Magic Homework Box
The Homework Personality Quiz
How to Organize Your Homework
Good Study Tips
How to Study Using Folded Paper
How to Study Using Flash Cards
How to Study Math
How to Study Science & Social Studies
How to Study Language Arts
You Can Do It!
Bonus Materials: How to do Your Best on Quizzes & Tests
This E Book Is Easy to Download
& Fun to Read!
Life is stressful enough! Who wants to deal with another boring, difficult homework assignment? Nobody!

I've made this e book easy-to-download, fun-to-read and simple-to-follow.
As soon as you pay with via the secure link, you will be sent a safe pdf file. You can save and print the e book- it's yours !
Students can read the e book to themselves- or parents and students can read and laugh together. (This is what I recommend!)
The end result is that everybody understands how to organize and study- and why getting good grades makes students' lives easier NOW!
Only $9.99!
---
"What you are doing here is of great value to parents and students. The content you are sharing with parents is exceptional and the media of choice-
video, is the way to go!"

- Aish Agrawal
Of Course, There's A Money-Back Guarantee:
I've kept the price amazingly low, and I've included a lot of solid advice, tips and information.

However, if for any reason you are unsatisfied with this e book, you may return it for a complete refund, no questions asked!

I stand behind my books and products and strive to create only the best resources and tools for students, parents and teachers.

There's no risk!
Questions to Ask Yourself About the
Cost of This E Course:
How much is it worth to finally experience homework PEACE and to enjoy your evenings, weekends and family time?

How much is it worth to make certain that students know how to STUDY? A new video game or a pair of jeans are soon outgrown, discarded or forgotten.
Study skills last a lifetime!
The Price Is Right. The Time Is Now.
---
Better grades and more free time for students, less yelling and worrying for parents.

Peace for everyone for only $9.99!
---
Back to Family Homework Answers...